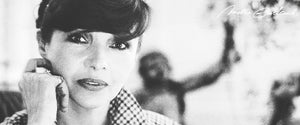 AN AUDACIOUS WOMAN
Trailblazing a bold path in the early sixties, Maria Galland dedicates her early years to gathering extensive knowledge on how to achieve healthy, beautiful skin. She convinces dermatologists, chemists and physiologists to join her in co-creating a revolutionary new approach to skin care.
In 1962, she opens her first beauty institute in Paris and executes the iconic Méthode Mosaïque Modelante. This marks the dawn of a new movement for skin care.
"I believe in the intelligence of our needs." Today we perpetuate the vision of our founder to advance the movement for respectful skincare even further. 
We create the movement for respectful skincare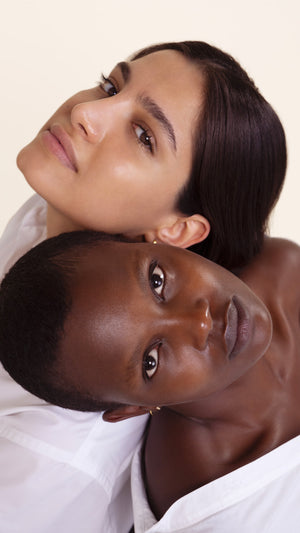 Respectful skincare
We believe that beautiful skin comes from care and respect over time. Each skin deserves the goodness of non-invasive routines and gestures from the start, ensuring the best skinvestment all lifelong.
Respectful formulations
Respectful with the skin, respectful in how they are developed and manufactured, our products are formulated to bring the highest quality and safety one can expect from skincare products. 
Focusing on essential actives and ingredients, whose effectiveness is proven to bring the best short and long term benefits, there are no promises, just results.
Adopt an essential regimen
Depending on life, age, emotions, skin might need different combinations of products and actives over time, to reveal the best of it.
We focus on a simple customized regimen to ensure the best benefits for the skin, on both short and long term basis. Cleanse, care and protect: this simple consistency will bring the best results over time.
THE CODE
Each Maria Galland Paris product carries a number. The coding was elaborated by Maria Galland to classify the products according to the essential steps of the routine, and to provide each woman with her unique code. Through our deep diagnosis built on extensive skin knowledge, we help each woman to decode her skin and to code her tailor-made solution.
Exclusively manual cabin protocols
To enhance the effectiveness of the skin care products, our community of therapists and trained beauticians have created non-invasive cabin protocols with adjustable gesture for a made-to-measure cabin experience.
Discover
Commited for trust
We commit for what you need and expect from us: respect, quality and safety. It is a question of trust, and this is how we do it at Maria Galland Paris since our creation. Respect means everything to us, in everything that we do and with everyone who comes in touch with our products. We do not over promise, we build a long term movement with you. We change and innovate for good, as we aim to constantly improve and bring the best for your skin.
Discover